Residential &
Commercial Landscaping
First Option Landscape provides lawn care and landscape maintenance services for commercial and residential clients in Arizona.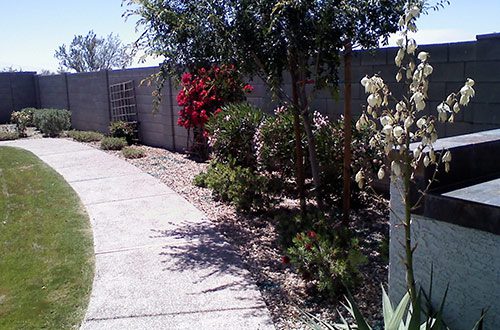 Weekly, bi-weekly, and monthly landscape maintenance
Throughout the year, there comes a need for yard clean-ups. First Option Landscape employees are no strangers to raking leaves, pulling weeds, one-time mowing jobs, setting new edges on lawns, pruning, and anything else that needs to be cleaned up in your yard. Prices start as low as $100 for one-time clean-ups.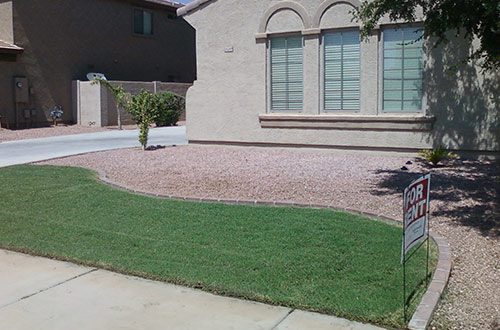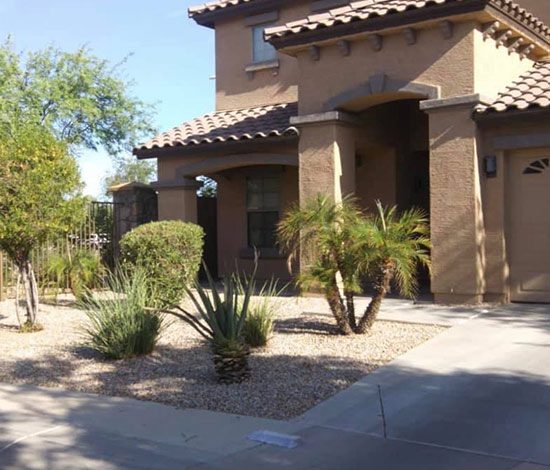 Irrigation System Maintenance & Repair
Our maintenance service of your irrigation system ensures that your landscape remains healthy and beautiful. Not only do we start up and shut down your system, but we also monitor its performance during the summer months when irrigation is most critical.
Tap into our horticultural expertise in the care of turf areas, ornamental shrub beds, and garden beds to fine-tune the performance of your irrigation system. Our experienced staff is always equipped to help with any emergency repair.
We currently maintain landscapes for commercial buildings, building complexes, and property management firms.
We provide commercial property lawn and landscaping maintenance services to retail locations, industrial parks, business complexes, homeowner associations, apartments, offices, and retirement communities throughout the West Valley.
Making and maintaining a good first impression on your customers or tenants plays a crucial role in the success of your business. Lush landscapes and well-maintained green lawns create a positive experience for the clients or customers visiting your commercial establishment.
In addition to mowing and edging a commercial property and other lawn care services, we provide weeding of shrub and flower beds, lawn aeration, weed control, and lawn fertilization. First Option Landscape can care for the trees and shrubs on your commercial property by applying dormant oil, fertilizers, insect control, and pruning.
When the seasons warm-up or cool down, maintenance chores like snow removal or de-icing, sprinkler repairs, spring start-up, and winterization maintenance can also be provided. The professional staff at First Option Landscape can also design a color scheme for the flowers you want on your property for spring, summer, and fall color.